Yorkshire Terrier

Country of origin
England
Common nicknames
Yorkie
Classification and breed standards
FCI: Group 3 (Terriers) Section 4 (Toy Terriers) #86
AKC: Toys Stds
ANKC: Group 1 (Toys) Stds
CKC: Group 5 (Toys) Stds
KC (UK): Toys Stds
NZKC: Toys Stds
UKC: Companion Breeds Stds

The Yorkshire Terrier, (often called simply the Yorkie), is a breed of small dog in the toy category. The long-haired terrier is known for its playful demeanor and distinctive blue and tan coat. Yorkies can be very small, usually weighing between 5 and 7 pounds (2.5 to 3.5 kilograms). Based on registrations, Yorkshire Terriers became the #2 most popular dog breed in the United States in 2006 according to the American Kennel Club, trailing only the Labrador Retriever.
General Appearance

The Yorkshire Terrier breed standard specifies that the dog should have a compact build and hold itself in an upright manner, conveying a confident and self-assured demeanor (a reflection of its temperament). The Yorkie's appearance should be one of spirit, intelligence and vigor. In dog shows, a Yorkie that appears sullen or lifeless will be penalized. Underneath the Yorkie's silky coat, its body is athletic and sturdy, designed for an active life.[7] When trotting about, the Yorkie has a free, jaunty gait, with both head and tail held high. For Yorkies, toy stature does not mean frail or fragile. .
Coat and color

Yorkshire Terriers are a long-haired breed with no undercoat, which means that they do not shed. Rather, their hair is like human hair in that it grows continuously and falls out rarely (only when brushed or broken). This makes Yorkies one of the best breeds for allergy sufferers. Additionally, since Yorkies carry less dander on their coat, they generally do not have the unpleasant "wet dog" odor when wet. Yorkie puppies are born with a silky-soft black and tan coat and normally have black hairs mixed in with the tan until they are matured. The breed standard for adult Yorkies places prime importance on coat color, quality and texture. The hair must be glossy, fine and silky. From the back of the neck to the base of the tail, the coat should be a dark steel-blue (not silver-blue), never mingled with fawn, bronze or black hairs. Hair on the tail should be a darker blue. On the head, chest and legs, hair should be a bright, rich tan, darker at the roots than in the middle, shading to still lighter tan at the tips. There should be no dark hairs intermingled with any of the tan. Many Yorkies do not conform to the standard for coat color; the tan may range from a very light blonde to a darker brown, while the body may be black or silvery gray. The Yorkie's nose, lips, eye-rims, paw-pads and nails should be darkly pigmented.

Build and proportions

The Yorkshire Terrier has a small head, which, according to the breed standard, should be rather flat and not too round. The teeth should have either a scissors bite or a level bite (no underbite or overbite.) The Yorkie's dark eyes are not too prominent, but should be sparkling, with sharp intelligent expression, and placed to look directly forward. The small, V-shaped ears are set high on the head, not too far apart, and should be carried erect. In some kennel clubs, ears that do not stand up are cause for automatic disqualification.

The breed standard dictates that a Yorkshire Terrier must weigh no more than seven pounds. The compact body of a Yorkie is well proportioned. The back should be level, with the same height at the base of the neck and the base of the tail. The tail is carried slightly higher than the level of the back. In a standing position, the Yorkie's front legs should be straight. The back legs should be straight when viewed from behind, but moderately bent when viewed from the side.
Modifications

Often, a Yorkie's dewclaws, if any, are removed. The AKC and UKC breed standards explicitly permit dewclaws to be removed, while the standards of other kennel clubs do not mention it.

Traditionally, the Yorkie's tail is docked to a medium length. In America, generally all breeders dock the tails of puppies. However, since the 1990s there has been a growing movement to ban the practice of cosmetic docking. The World Small Animal Veterinary Association and the European Convention for the Protection of Pet Animals oppose tail docking. As of 2007, several nations have enacted prohibitions on docking, including Australia, Belgium, Cyprus, Finland, Germany, Greece, Luxembourg, Norway, South Africa, Sweden and Switzerland. A docked tail is part of the AKC, ANKC, CKC, NZKC and UKC breed standards for Yorkshire Terriers. The FCI and KC breed standards indicate the tail is customarily docked, but the KC standard gives specifications for an undocked tail as straight as possible; length to give a well balanced appearance).

Temperament

Though a toy breed, the Yorkie still retains much of its terrier ancestry in terms of personality. Individual dogs sometimes differ, but they are generally intelligent, independent and gutsy. Yorkshire Terriers are quick to determine where they fit in a household's "pack." Their behavior towards outsiders will vary - they often will be inclined to bark at strangers, but some Yorkies are outgoing and friendly towards new people while others are withdrawn and aloof. The differences in behavior in this regard are largely based on how the owner trains or conditions (and socializes) the Yorkie. A few individual Yorkshire Terriers may be timid or nervous, rather than bold, but the vast majority do seem to meet the breed standard for a confident, vigorous and self-important personality. The following distinctive qualities are likely to be present in a Yorkshire Terrier:


Hypoglycemia

Low blood sugar in puppies, or transient juvenile hypoglycemia, is caused by fasting (too much time between meals). In rare cases hypoglycemia may continue to be a problem in mature, usually very small, Yorkies. It is often seen in Yorkie puppies at 5 to 16 weeks of age. Very tiny Yorkie puppies are especially predisposed to hypoglycemia because a lack of muscle mass makes it difficult to store glucose and regulate blood sugar. Factors such as stress, fatigue, a cold environment, poor nutrition, and a change in diet or feeding schedule may bring on hypoglycemia. Low blood sugar can also be the result of a bacterial infection, parasite, or portosystemic liver shunt. Hypoglycemia causes the puppy to become drowsy, listless (glassy-eyed), shaky and uncoordinated, since the brain relies on sugar to function. Additionally, a hypoglycemic Yorkie may have a lower than normal body temperature and, in extreme cases, may have a seizure or go into a coma. A puppy showing symptoms should be treated by a veterinarian immediately. Sugar can be placed in the dog's mouth as an emergency remedy. Medical attention is imperative, as prolonged or recurring attacks of hypoglycemia can permanently damage the dog's brain. In severe cases it can be fatal.





Shih Tzu

Alternative names
Chinese Lion Dog, Chrysanthemum Dog
Country of origin: China
Classification and breed standards
FCI: Group 9 Section 5 #208
Stds
AKC: Toys Stds
ANKC: Group 7 - Non-Sporting Stds
CKC: Group 6 - Non-Sporting Stds
KC (UK): Utility Stds
NZKC: Non-sporting Stds
UKC: Companion Breeds Stds

The Shih Tzu in English pronounced sheet zu("shee tzoo"), in singular and plural,(Traditional Chinese: Simplified Chinese: : Shih-tzu Kou; literally "Lion Dog") is a dog breed which originated in China. The spelling "Shih Tzu", most commonly used for the breed, is according to the Wade-Giles system of romanization. The Shih Tzu is reported to be the oldest and smallest of the Tibetan holy dogs, its vaguely lion-like look being associated with the Snow lion. It is also often known as the "Xi Shi quan" , based on the name of Xi Shi, regarded as the most beautiful woman of ancient China.
History
The Shih Tzu has been around for a long time. The Shih Tzu was bred to sit around the palace of the Emperor of China and bark when people or animals approached: this is allegedly to alert people to the presence of unwanted visitors. It is believed that this ornamental breed was created by breeding the Bei-jing gou (Pekingese) with a Tibetan dog breed, the Lhasa Apso. Recent DNA analysis confirms that this is one of the oldest breeds of dog. The Shih Tzu is also known as the Chinese/Tibetan Lion Dog or the Chrysanthemum Dog. It is called the chrysanthemum dog because its face looks very much like the flower. In 1994, the Shih Tzu became the 12th most popular breed of dog in the AKC's 139 breeds with more than 37,000 new individuals.
Professor Ludvic von Schulmuth studied canine origins by studying the skeletal remains of dogs found in human settlements as long as ten thousand years ago. The Professor created a genealogical tree of Tibetan dogs that shows the "Gobi Desert Kitchen Midden Dog", a scavenger, evolved into the "Small Soft-Coated Drop-Eared Hunting Dog". From this dog evolved the Tibetan Spaniel, Pekingese, and Japanese Chin. Another branch coming down from the "Kitchen Midden Dog" gave rise to the Papillon and Long-haired Chihuahua and yet another "Kitchen Midden Dog" branch to the Pug and Shih Tzu.
James E. Mumford described the breed in an American Shih Tzu magazine, giving a picture of the versatile character of the Shih Tzu: "Nobody knows how the Ancient Eunuchs managed to mix together??¦And now here comes the recipe: A dash of lion, several teaspoons of rabbit, a couple of ounces of domestic cat, one part court jester, a dash of ballerina, a pinch of old man (Chinese), a bit of beggar, a tablespoon of monkey, one part baby seal, a dash of teddy bear and the rest dogs of Tibetan and Chinese origin."
Standards
The Shih Tzu characterized by its long, flowing double coat; sturdy build; intelligence; and a friendly, lively attitude. In breeding all coat colors are allowed. The Shih Tzu's hair can be styled either in a short summer cut, or kept long as is compulsory for conformation shows. Although Shih Tzu owners do not generally find fur on furniture or clothes, they do shed small amounts of fur, but are still considered to be a hypoallergenic pet. The shed hair is usually trapped in the Shih Tzu's dense undercoat until the Shih Tzu starts to engage in activities that involve a lot of movement (e.g., running around.)
The American Kennel Club (AKC) Shih Tzu breed standard calls for the dog to have a short snout, large eyes, and a palm-like tail that waves above its torso. The ideal Shih Tzu to some is height at withers 9 to 10 1/2 inches. The dog should stand no less than 8 inches and not more than 11 inches tall. The Shih Tzu should never be so high stationed as to appear leggy, nor so low stationed as to appear dumpy or squatty. Regardless of size or gender, the Shih Tzu should always be solid and compact, and carry good weight and substance for its size range.
Breed variations
The American Kennel Club (AKC) American Shih Tzu Club (ASTC) defines the Shih Tzu as a dog that weighs between 9 to 16 pounds as the official breed standard. Descriptions like "imperial", "teacup", "tiny teacup" are used, but dogs that fit such descriptions are often an undersized or underdeveloped Shih Tzu. Both the AKC and ASTC consider these variances to not be in conformity with the official breed standard. These tiny variances are also not what was defined as a standard by the Chinese imperial palace or by the professional circuit.
Below are the terms some breeders use for mixed breeds which include a shih tzu in their ancestry.
Shiranian: a cross between a Shih Tzu and a Pomeranian (also called "Shihpom").
Shih-poo: a cross breed between a Shih Tzu and a Poodle.
Shizapoo: alternate name for a shih-poo.
Shorkie: alternate name for a Shih-Yorkie
Life Span and Health Issues
The life span of a Shih Tzu is 11-14 years, although some variation from this range is possible. Some health issues common among the breed are portosystemic liver shunt, renal dysplasia, and hip dysplasia- in Standard sizes. In addition, they also can suffer from various eye problems.
Shih Tzus (and many other breeds) may present signs of allergies to red dye #40, and owners should respond to scratching in the absence of fleas by eliminating pet foods that contain this commonly used additive.
Care
The Shih Tzu requires a little more care than some other breeds, and potential owners who are looking for a low maintenance dog should probably choose another breed. The area around the eyes should be cleaned gently each day, with cotton and warm water. Providing the Shih Tzu with bottled water (or water that does not contain chlorine) helps to keep eye mucus to a minimum. Most Shih Tzus enjoy exercising outdoors and, when exercised regularly, have plenty of stamina. Most enjoy a long walk, although they are also quite happy to run around the house. A dog whose coat is allowed to grow out needs daily brushing to avoid tangles; a short haircut avoids this extra level of care. However, since the breed is obviously adapted to a cool climate, letting the coat grow out for the colder seasons is appropriate. Shih Tzus are considered to be brachycephalic (snub-nosed) dogs. As such, they are very sensitive to high temperatures. This is why airlines that ship dogs will not accept them for shipment when temperatures at any point on the planned itinerary exceeds 75 degrees Fahrenheit (24?°C) Additionally, like many other breeds, the claws need close attention.


The Shorkie Tzu, also known as a Shorkie,
is a hybrid dog created by breeding a Shih Tzu and Yorkshire Terrier. So far there are no standards on which initial mating breed should be male or female. There are also no standards on whether the parents should each be purebred before breeding.
These hybrid mutts can cost just as much as purebreds, however they have no official registrations or papers so far.
The Shorkie is an especially good companion dog with a gentle and friendly disposition. He can be great around children and the elderly, unless the dog is a jumper. These dogs can get curious and misbehave, however they are very smart and easy to train.
Shorkies require minimal walking. They can get their exercise from indoor play alone, but can be very active outdoors. They seem to have a natural knack for retrieving and the propensity to please their owner. If socialized with other dogs at a young age, they will play nicely with other dogs. They also seem to be well behaved around cats. Be weary of leaving these dogs around rodents, though, the Yorkshire Terrier was originally bred for ratting, and this does come-out around rodents.
Lots of grooming is necessary. Their coat comes in a variety of shades. It should feel soft to the touch. It can be grown long, to the floor, or clipped regularly and kept short. Daily brushing is key to keeping small debris out of their fur, which may harm them. Also brushing is important to prevent buildup of matting.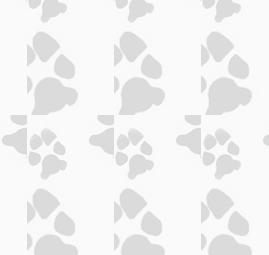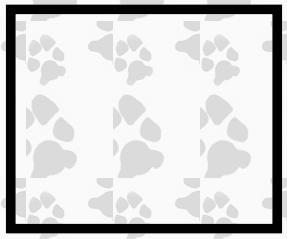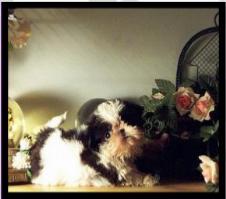 352-587-1541
Copyright preciouspupsofflorida.com


Breeding quality pups since 1986

Shih Tzu, Yorkie, Shorkie, designer Yorkies, Yorkshire Terrier, Teacup yorkie puppy, Yorkshire Terrier, yorkie breeder, Shih Tzu breeder, yorkies, teacup tiny, yorkie pup, (miniature, tiny, toy) for sale. teacup