Preciouspups of Florida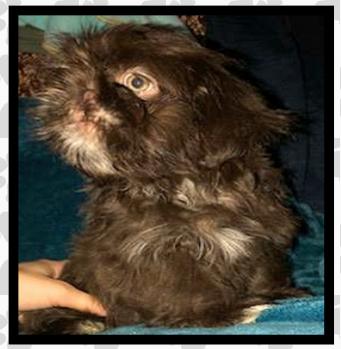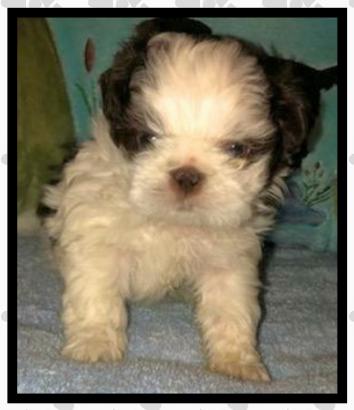 Welcome to Precious pups of Florida
Thank you for visiting.


Bringing you the best in Shih Tzu and Yorkshire terriers.
Thank you for your visit we hope you can find that adorable companion here.

Any pups that are not of age may be reserved with a $200 deposit.

Call if you are interested in a pup. You can find my address and phone # on the bottom of the page.

In my many years I have come to a conclusion that one useless man is a shame, two is a law firm, and three or more is a congress. -
John Adams (1735-1826)


Breeding quality pups since 1986
I do not accept checks of any kind or credit cards.
Shih Tzu, Yorkie, Shorkie, designer Yorkies, Yorkshire Terrier, Teacup yorkie puppy, Yorkshire Terrier, yorkie breeder, Shih Tzu breeder, yorkies, teacup tiny, yorkie pup, (miniature, tiny, toy) for sale. teacup

John 16:33
King James Version
These things I have spoken unto you, that in me ye might have peace. In the world ye shall have tribulation: but be of good cheer; I have overcome the world.

"Keep your lives free from the love of money and be content with what you have, because God has said, "Never will I leave you; never will I forsake you." So we say with confidence, "The Lord is my helper; I will not be afraid. What can man do to me?""
Hebrews 13:5-6


Greed unchecked by moral restraint will create a nation of paupers and kings, it is our duty as citizens to restrain the wealthy from behaving in a way that is helpful only to themselves and harmful to the majority.
Psalm 145:8-9
King James Version
The LORD is gracious, and full of compassion; slow to anger, and of great mercy. The LORD is good to all: and his tender mercies are over all his works.

Face book sponsors a lost and found for Hernando county, Florida. If you have lost or found a pet please post there so they can be relocated with their owners.

"For the time will come when men will not put up with sound doctrine. Instead, to suit their own desires, they will gather around them a great number of teachers to say what their itching ears want to hear." - 2 Timothy 4:3
Who comforts us in all our affliction, so that we may be able to comfort those who are in any affliction, with the comfort with which we ourselves are comforted by God. For as we share abundantly in Christ's sufferings, so through Christ we share abundantly in comfort too." 2 Corinthians 1:4-5



Father, I ask you to bless my friends and family members. Lord, show them a new revelation of Your love and power. Holy Spirit, I ask You to minister to their spirit at this very moment.

Where there is pain, give them Your peace & mercy.

Where there is self-doubting, release a renewed confidence in Your ability to work through them.

Where there is tiredness, or exhaustion, I ask You to give them understanding, patience, & strength as they learn submission to Your leading.

Where there is spiritual stagnation, I ask You to renew them by revealing Your nearness, and by drawing them into greater intimacy with You.

Where there is fear, reveal Your love, and release to them Your courage.

Where there is a sin blocking them, reveal it, and break its hold over their lives.

Bless their finances, give them greater vision, and raise up leaders, and friends to support, and encourage them. Give each of them discernment to recognize the demonic forces around them, and reveal to them the power they have in You to defeat it. I ask You to do these things in Jesus' name.

Amen.

352-587-1541
Copyright preciouspupsofflorida.com



Breed: Shih Tzu
* Price: $650.

DOB: 10///2018
Sex: male

* Color: Liver/white
* Registry: C.K.C
* Medical History: vet checked
* Health cert: wormed, vacs, DHPP
* Available: NOW
* Expected adult weight 8-10 lbs approximate

TEXT ONLY 352-587-1541

Breed: Shih Tzu
* Price: $900.

DOB: 09/24///2018
Sex: female

* Color: Liver
* Registry: C.K.C
* Medical History: vet checked
* Health cert: wormed, vacs, DHPP
* Available: now
* Expected adult weight 8-10 lbs approximate

TEXT ONLY 352-587-1541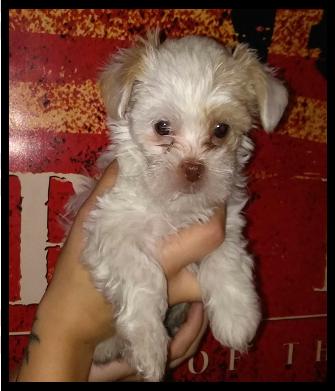 Breed: Shorkie
* Price: $900.00

DOB: 09/16//2018


* Sex: female
* Color: Gold
* Registry: CKC
* Medical History: vet checked
* Health cert: 30 days
* Available: now
* Expected adult weight 5-6 lbs approximate

TEXT ONLY 352-587-1541