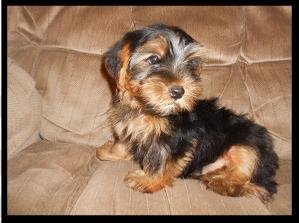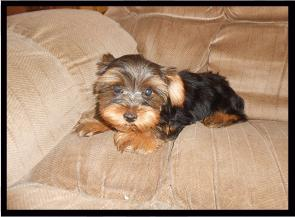 SHORKIE terrier
CHEE-KEE
DOB: 6/2/13


Reg:

no reg.
Gender: female


Color

: black


Size

: under 6 lbs.


Price

:

$375

.
CASH SALE ONLY
Available: now
NO CHECKS ACCEPTED


* All pedigree pups are supplied with a CKC registration. No AKC reg's are available. Pups have a 1 year warranty against inherited or congenital defects that are life threatening


* We accept deposits of $200.00 or more on pups under 8 weeks old. No deposits accepted after 8 weeks old unless arrangements are made earlier. Purchased by Pay pal, or cash for shipping or pick up. Balance to be paid at time of booked flight or pick up. All transactions must be completed within 5 business days. I don't board dogs. If you purchase a pup and need to board it before taking it home please find a kennel in your area for this.


DEPOSITS ARE NON- REFUNDABLE



15147 Highfield Road, Brooksville, Florida 34604 352-593-6141
Copyright preciouspupsofflorida.com



Welcome to Precious pups of Florida
Thank you for visiting.


Bringing you the best in Shih Tzu and Yorkshire terriers.
Thank you for your visit we hope you can find that adorable companion here.

Any pups that are not of age may be reserved with a $200 deposit.

Call if you are interested in a pup. You can find my address and phone # on the bottom of the page.

In my many years I have come to a conclusion that one useless man is a shame, two is a law firm, and three or more is a congress. -
John Adams (1735-1826)


Breeding pet quality pups since 1986
NO CHECKS ACCEPTED. CASH sale ONLY
I do not accept checks of any kind or credit cards. CASH SALE ONLY

Due to the slow economy I will be taking deposits on pups and then getting there health certs. unless specified otherwise. If you see a pup you like please let me know and make that deposit so he/she can see the vet for the check up and certs.

Shih Tzu, Yorkie, Shorkie, designer Yorkies, Yorkshire Terrier, Teacup yorkie puppy, Yorkshire Terrier, yorkie breeder, Shih Tzu breeder, yorkies, teacup tiny, yorkie pup, (miniature, tiny, toy) for sale. teacup

Click the logo for Directions
John 16:33
King James Version
These things I have spoken unto you, that in me ye might have peace. In the world ye shall have tribulation: but be of good cheer; I have overcome the world.

"Keep your lives free from the love of money and be content with what you have, because God has said, "Never will I leave you; never will I forsake you." So we say with confidence, "The Lord is my helper; I will not be afraid. What can man do to me?""
Hebrews 13:5-6



Greed unchecked by moral restraint will create a nation of paupers and kings, it is our duty as citizens to restrain the wealthy from behaving in a way that is helpful only to themselves and harmful to the majority.
Psalm 145:8-9
King James Version
The LORD is gracious, and full of compassion; slow to anger, and of great mercy. The LORD is good to all: and his tender mercies are over all his works.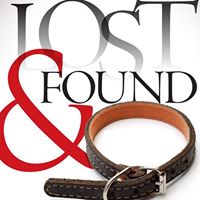 Face book sponsors a lost and found for Hernando county, Florida. If you have lost or found a pet please post there so they can be relocated with their owners.


Dogs for Allergy Sufferers

Because all dogs have a protein in their saliva and dander (flakes of dead skin) to which some people may be allergic, there's no such thing as a hypoallergenic dog. Yet some dogs do produce less dander, while others shed less and so don't drop as much dander-laden fur around the house. A few dogs that allergy sufferers may consider include schnauzers, poodles, bichon frises, and Portuguese water dogs.


Psalm 37:23-24

King James Version The steps of a good man are ordered by the LORD: and he delighteth in his way. Though he fall, he shall not be utterly cast down: for the LORD upholdeth him with his hand.

Your laws ignore our deepest needs,Your words are empty air.You've stripped away our heritage,You've outlawed simple prayer.Now gunshots fill our classrooms,And precious children die.You seek for answers everywhere,And ask the question "Why?"You regulate restrictive laws,Through legislative creed.And yet you fail to understand,That God is what we need!
Guess our national leaders didn't expect this. On Thursday, Darrell Scott, the father of Rachel Scott, a victim of the Columbine High School shootings in Littleton, Colorado, was invited to address the House Judiciary Committee's subcommittee. What he said to our national leaders during this special session of Congress was painfully truthful.They were not prepared for what he was to say, nor was it received well. It needs to be heard by every parent, every teacher, every politician, every sociologist, every psychologist, and every so-called expert! These courageous words spoken by Darrell Scott are powerful, penetrating, and deeply personal. There is no doubt that God sent this man as a voice crying in the wilderness. The following is a portion of the transcript:"Since the dawn of creation there has been both good &evil in the hearts of men and women. We all contain the seeds of kindness or the seeds of violence. The death of my wonderful daughter, Rachel Joy Scott, and the deaths of that heroic teacher, and the other eleven children who died must not be in vain. Their blood cries out for answers."The first recorded act of violence was when Cain slew his brother Abel out in the field. The villain was not the club he used.. Neither was it the NCA, the National Club Association. The true killer was Cain, and the reason for the murder could only be found in Cain's heart."In the days that followed the Columbine tragedy, I was amazed at how quickly fingers began to be pointed at groups such as the NRA. I am not a member of the NRA. I am not a hunter. I do not even own a gun. I am not here to represent or defend the NRA - because I don't believe that they are responsible for my daughter's death. Therefore I do not believe that they need to be defended. If I believed they had anything to do with Rachel's murder I would be their strongest opponentI am here today to declare that Columbine was not just a tragedy -- it was a spiritual event that should be forcing us to look at where the real blame lies! Much of the blame lies here in this room. Much of the blame lies behind the pointing fingers of the accusers themselves. I wrote a poem just four nights ago that expresses my feelings best. Your laws ignore our deepest needs,Your words are empty air.You've stripped away our heritage,You've outlawed simple prayer.Now gunshots fill our classrooms,And precious children die.You seek for answers everywhere,And ask the question "Why?"You regulate restrictive laws,Through legislative creed.And yet you fail to understand,That God is what we need!"Men and women are three-part beings. We all consist of body, mind, and spirit. When we refuse to acknowledge a third part of our make-up, we create a void that allows evil, prejudice, and hatred to rush in and wreak havoc. Spiritual presences were present within our educational systems for most of our nation's history. Many of our major colleges began as theological seminaries. This is a historical fact. What has happened to us as a nation? We have refused to honor God, and in so doing, we open the doors to hatred and violence. And when something as terrible as Columbine's tragedy occurs -- politicians immediately look for a scapegoat such as the NRA. They immediately seek to pass more restrictive laws that contribute to erode away our personal and private liberties. We do not need more restrictive laws. Eric and Dylan would not have been stopped by metal detectors. No amount of gun laws can stop someone who spends months planning this type of massacre. The real villain lies within our own hearts. "As my son Craig lay under that table in the school library and saw his two friends murdered before his very eyes, he did not hesitate to pray in school. I defy any law or politician to deny him that right! I challenge every young person in America , and around the world, to realize that on April 20, 1999, at Columbine High School prayer was brought back to our schools. Do not let the many prayers offered by those students be in vain. Dare to move into the new millennium with a sacred disregard for legislation that violates your God-given right to communicate with Him. To those of you who would point your finger at the NRA -- I give to you a sincere challenge.. Dare to examine your own heart before casting the first stone! My daughter's death will not be in vain! The young people of this country will not allow that to happen!"- Darrell Scott